Azzure IT needed some background images for a keynote speech on the digital revolution in business.
In an attempt to avoid the usual stock imagery we decided some crisp line-drawings would illustrate the points of each slide better. Being custom-drawn, we were able to provide the exact image required rather than having to compromise and find the nearest stock match.
Without the limitations of having to source images we were able, not only to keep the style consistent across all slides, but to link all the illustrations and have a story running through them which began with a product enquiry, covered the development, design, manufacture, marketing and delivery of a product back to the customer who originally made the enquiry.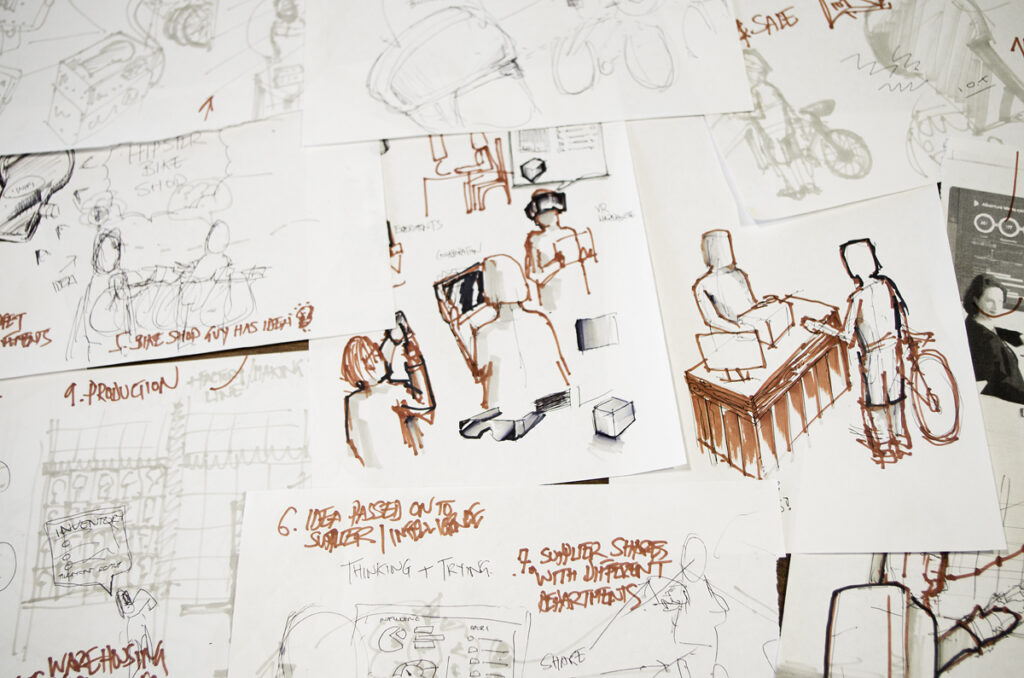 The sketches and storyboard were done by hand, with the final illustrations produced as vectors.